Steel is one of the most robust and most durable materials for scaffolding. As a result, it provides a safer and steadier platform for construction workers to put their optimum creativity to work. 
Of course, several other scaffolding materials can also provide temporary support for various construction or maintenance works. Still, steel stands out of them for a significant number of reasons.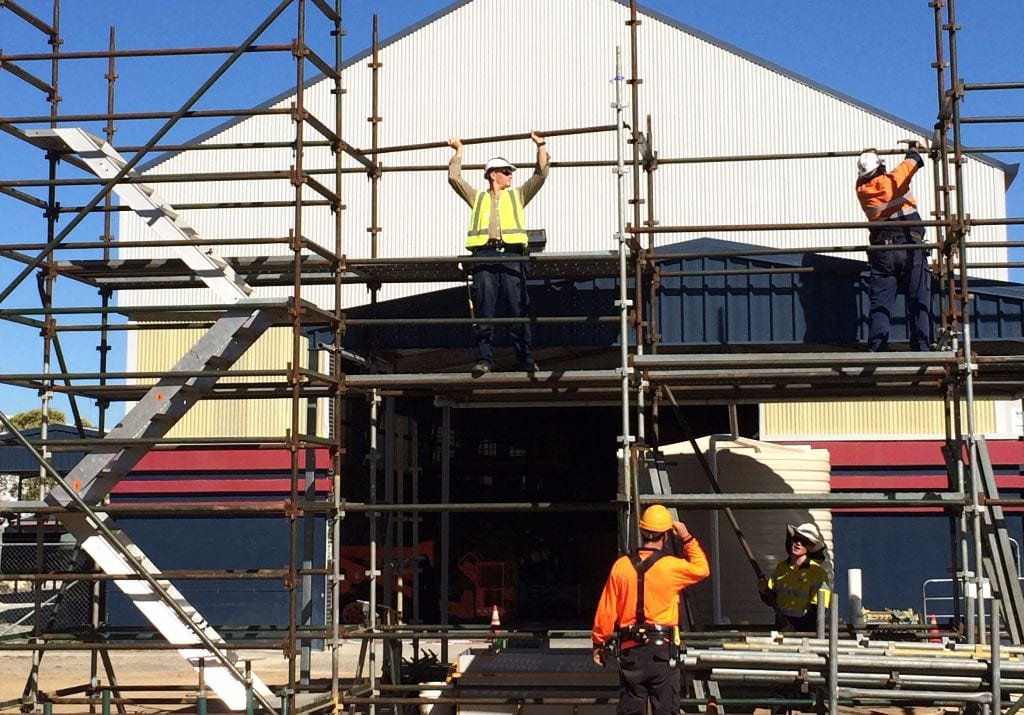 First, steel scaffolding makes construction works easier. You and other scaffolding team members can quickly erect and dismantle it whenever the situation demands it. Aside from that, one of the most celebrated advantages of using steel scaffolding is that it can serve for many years without repairing or replacing any part of the scaffolding.
That is why I prefer buying steel scaffolding instead of renting it. The reason is that, once you have purchased it, it can last you for several years. It is fair enough to say that the durability advantage is the flashy reason that motivates contractors to use steel scaffolding for their construction works.
Though each scaffolding material has unique benefits, many building contractors still prefer using steel scaffolding for larger construction projects. Read the reasons below to know what exactly is the difference. Click here to read about the Top 5 Tools Belt to Use While Working on Scaffolding.
1. Durability 
As earlier discussed in this article, steel scaffolding is more popular because it can serve you efficiently throughout different kinds of big construction projects. Moreover, if you know how to care for and maintain it properly, steel scaffolds last a very long time, especially when compared to other weaker scaffolding materials. Moreover, when construction takes a long time, steel scaffolding remains in the same state and position throughout the time. Therefore, steel scaffolding is your best option for better working periods and longer construction projects.
Steel is solid and can withstand brutal weather conditions, including heavy rain, storms, and snow. Hence, it has an extended lifespan than most other materials and can last many years and jobs, without damage making it a more sustainable choice of scaffolding material.
2. Strength
Steel scaffoldings are better known to be the strongest among other scaffolding types. In case you find it difficult to comprehend that statement, allow me to elaborate.
Naturally, steel is a material that has the exceptional capacity to bear heavy weight for longer hours. Hence, you and other co-workers can stand on it working for several hours when using steel scaffolding. Not only that, you and your co-workers can carry your tools along when climbings steel scaffolding. Yes. It is as strong as that.
Unarguably, steel bears the heavier weight more comfortably, without shaking, breaking, or bending. What's more? Steel scaffolding can also withstand harsh environments and areas experiencing heavy winds.
3. Easy to Use
Though a typical steel scaffolding might seem heavy because it comes with steel material, it will surprise you to know that steel scaffoldings are lightweight. That is why it is easy to use them for larger construction projects.
Working with a scaffolding that is easier to erect and dismantle will increase your pace and level of productivity. The shorter the time you spend setting up your scaffolding, the more the efficiency of your workers. The secret behind this whole thing is that you will have enough time to concentrate on the job, enabling you to attain working deadlines and targets quickly.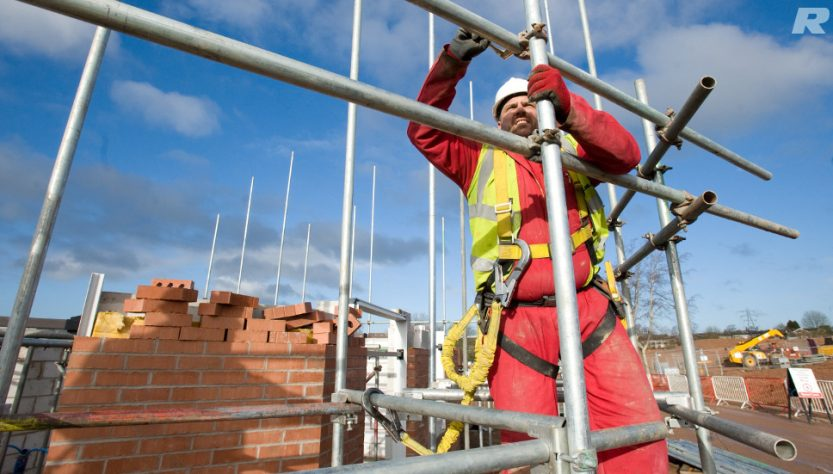 4. Time Efficient
As earlier discussed, the use of steel scaffolding makes time management very easy. That is because it doesn't require much time to assemble it when you are about to start the construction work and dismantle it after the entire project has ended.
Time is of great importance in the construction industry. So, any equipment that can save you much time to meet the agreed completion date is considered an advantage.
More so, steel scaffolding can also help workers to attain higher working speeds. So when you are working on a time-bound project, your best bet remains steel scaffolding.
5. Reliable
Steel scaffoldings are very reliable as they have the tenacity to withstand different types of weather. So what do you think of a scaffolding that you can count on even when the atmospheric condition becomes unfriendly? I guess you can't say no.
Besides, steel scaffoldings can also work well on all soil types. You can take advantage of the ground-levelling scaffolds to make this easily attainable.
More so, steel scaffolding promotes greener environments. That is because they do not leave waste. Therefore, whenever a construction project arises, steel scaffolding can be your best bet.
When you choose high-quality steel scaffolding from a reputable and well-established scaffolding supplier, you will rest assured of safety and efficiency on your construction work site. You will also create a safe and comfortable working environment for your construction workers.
6. High Performance 
Unlike wooden scaffolds, you can build steel scaffolding to great heights, which means that it can enable you to carry out series of work for larger construction projects without any complications and limitations.
More than that, you can also use it for single and double scaffolds depending on the demands of the job at hand and the weight of your various construction materials.
When it comes to construction, steel scaffoldings can attain even the highest performance. That includes great mechanics, as it is easy to construct to the very height you want, and it doesn't limit the weight capacity it would bear.
7. Eco friendly 
One of the less-known benefits of using steel scaffolding is that it is an environmentally friendly material. Thanks to its durability and sustainability. At the same time, wooden scaffolding does not present this advantage.
Timber is a direct product of deforestation, which is not beneficial to humans, but the steel industry uses primary energy sparingly. Far more than that, they also save non-renewable sources and limit the waste stream.
Every building contractor using steel scaffolding needs to be proud that they are contributing to the overall health of the inhabitants of Sydney. Steel scaffolding is one of the best options for contractors to deliver efficient, environmentally friendly, and, most importantly, excellent jobs on time.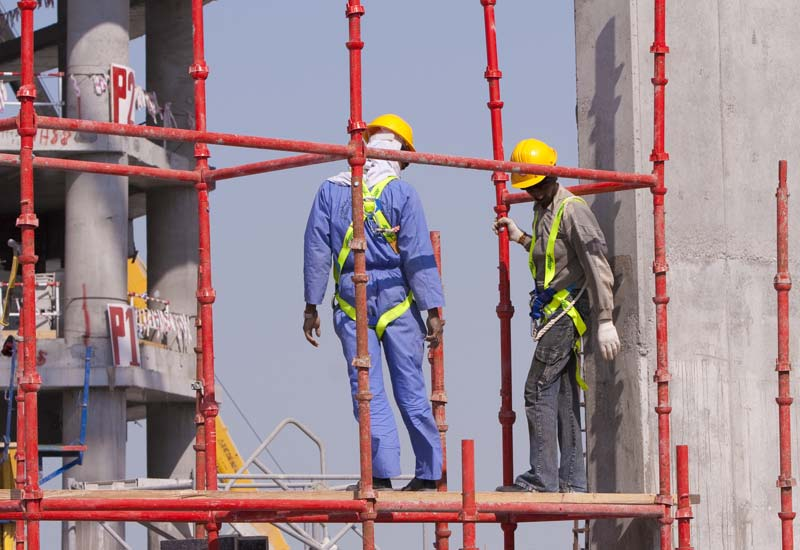 In Conclusion 
Whether you are taking on renovation work, extensions, new build, or just some general maintenance, you most likely need the support of scaffolding to complete any of those jobs. Meanwhile, there is a wide range of different scaffolding materials that you can choose from; however, here in Sydney, the most commonly used is steel.